Bali offers a wonderful variety of restaurants, from very trendy Western restaurants to Asian fusion, exciting ultra-lounges and bars. Your Villa Manager has an extensive list to share with you and assist you with recommendations and reservations. There are 2 typical Bali style restaurants we would like to draw your attention to, which are both within 25 minutes from your villa:
Bumbu Bali, Restaurant & Cooking School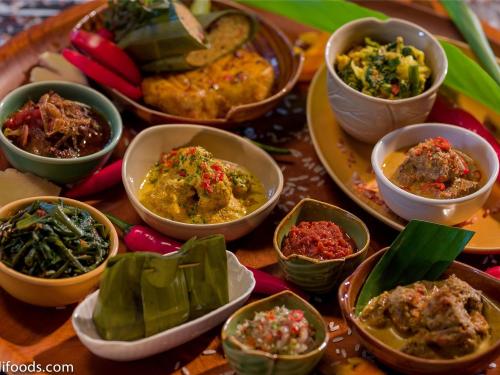 Bumbu Bali, is a multi-award winning restaurant located a mere 20 minutes from Private Villas of Bali. Chef/Owner Heinz von Holzen and his wife Puji invite you to experience Bali's food culture:
"Over the last two decades we have spared no effort, to experience, explore and document Balinese food and every day culture, through countless market visits and journeys to villages, homes and ceremonies. Our chefs still spend hours daily at the local markets to source the ripest fruits, garden-freshest vegetables, and fish, caught the same morning.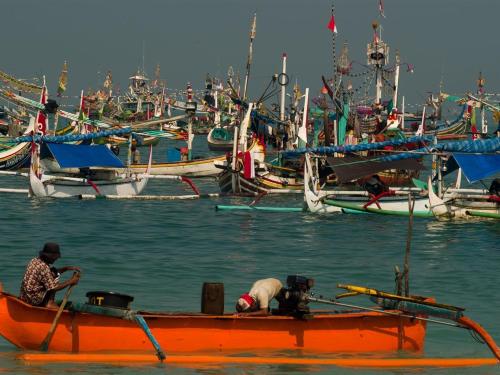 It is our aim, not only to offer the very best Bali has to offer, but also let you into the many secrets of a true Balinese home. In Bali's mythic culture eating is a solitary affair and the Balinese mostly just eat to fill their stomach. The fact that Indonesia in the distant past did not manufacture ceramic, prevented people from serving and sharing food as the Chinese did for millenniums.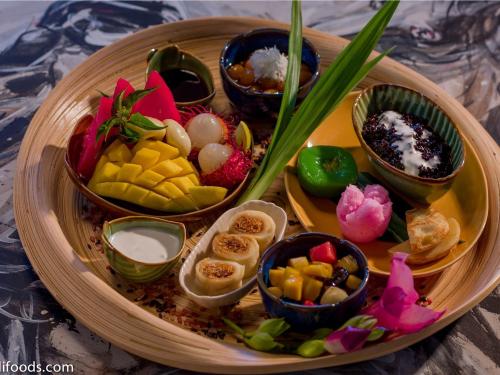 We take incredible pride in presenting you Bali's authentic food culture, prepared with the freshest ingredients and served in the finest ceramics the islands artisans produce today. This together with our highly trained service and kitchen team will ensure a most memorable dining experience"
Anyone wishing a more comprehensive understanding of Balinese cuisine is invited to join our very popular cooking lessons. See details under Bumbu Bali Cooking School
Bumbu Bali Restaurant and Cooking School continually help the less fortunate, who makes it an even more respected establishment within the local community.
Jimbaran Seafood Restaurants
Only 15 minutes away from Private Villas of Bali, Bali's most famous seafood experiences beckons. Imagine sitting on a beach, with your toes in the sand, enjoying magical sunsets in one of the many seafood restaurants on Jimbaran beach. Jimbaran has one of the largest fishing fleets in Bali reflected by the multitude of colourful fishing boats. Enjoy delicious seafood from the coconut husk fired grills and enjoy the bustling sounds of merry people and strolling musicians.