Beaches and Surf Spots near our Villas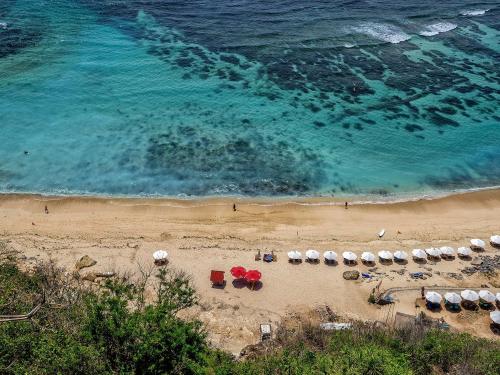 Pandawa beach, 90 metres below Private Villas of Bali, can be reached by car in 5 minutes along a scenic road carved out of the cliffs, with dramatic ocean vista and along large handmade caves, featuring Balinese mythical figures.
Photographers, and beach lovers alike have been drawn to the unspoilt beauty of Pandawa Beach and as a recently discovered surf spot attracting the serious surfers. Your Villa Manager can assist with paragliding activities from the adjacent cliff edge; an adventure in itself to enjoy a unique aerial view of Bali's most magnificent coast!
Other Beaches and Surf Spots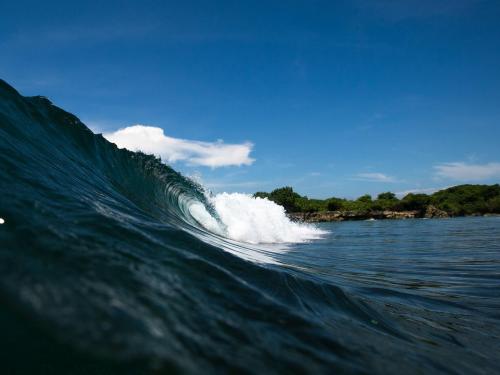 The Bukit has a myriad of known and lesser known beaches and surf spots, some as little as 10 minutes away from Private Villas of Bali. Some of the best beaches and surf spots can be found on the illustrated map under the Local Guide menu.
Nusa Dua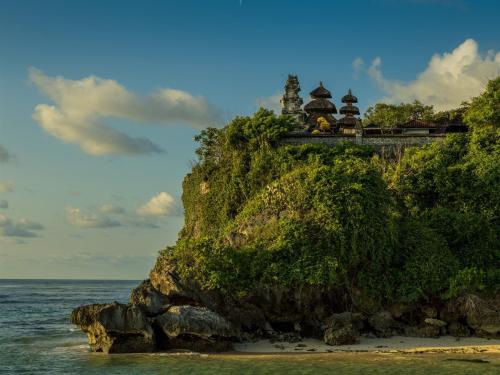 The long white sanded beaches from Nusa Dua are amongst the best in Bali and only 15 minutes away. A large number of hotels, the Bali National Golf club and the Bali Collection with its large variety of shops and restaurants are some of the facilities along its beaches. Nusa Dua also counts several surf spots. At the end of the beach, past the renowned Bali National Golf Club, a small public beach (Geger Beach) can be found, an approx. 15 minute drive from Private Villas of Bali.
Uluwatu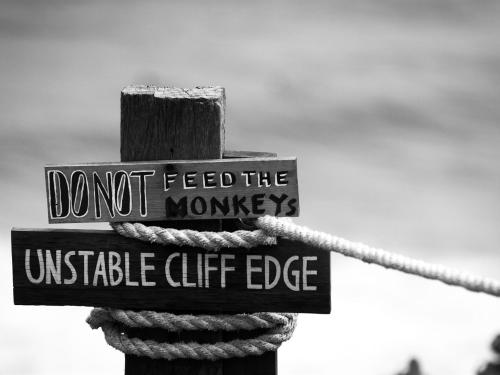 Uluwatu's world famous surf beach needs no further introduction. Directly below the majestic cliff with the famed Uluwatu temple is a rugged beach and one of the world best and most scenic surf spots. Approximately 20 minutes from Private Villas of Bali.
Balangan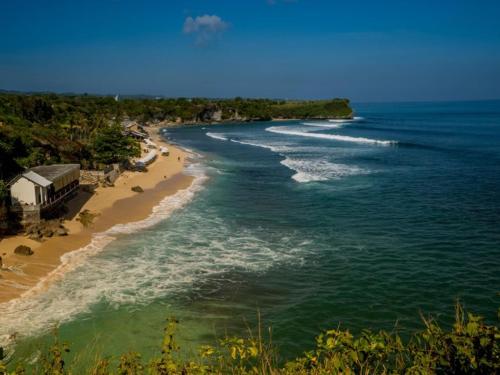 North of Padang-Padang and also facing west is the beautiful Balangan Beach, only 20 minutes from your villa with consistently good surf and wonderful sunsets.
Jimbaran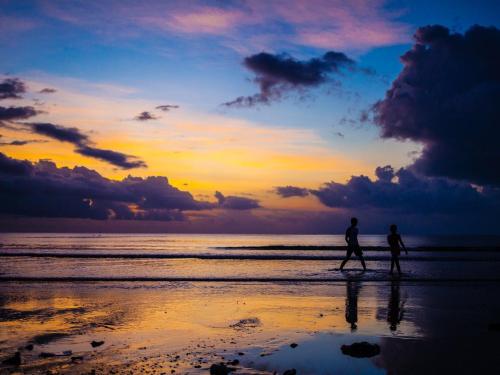 Great for sunsets and known for its large number of seafood restaurants on the beach, is a 20 minute drive. Enjoy great seafood on the beach!
Kuta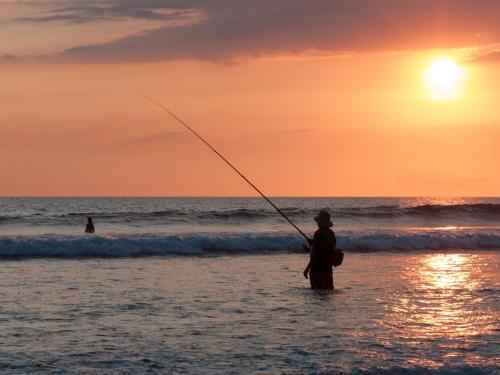 Bali's most popular and populated beach. Located close to Kuta's famed shopping and night life and still a great beach for surfing and body surfing. The spot to see and be seen.